Seller's Services



Want to sell? Need to sell? Must sell?
You've come to the right place! Home Deals And Steals is different. We're a full-service licensed real estate brokerage that specializes not only in finding the best Deals for sale, but, also importantly in helping homeowners quickly sell their homes. Everyone's circumstances are different, and no matter what yours is - we have the required expertise to sell your house. Quickly. Efficiently. Professionally.
If you need to sell, but you're upside-down or so far under water that it seems hopeless - call us. We CAN help.
We list your home on the MLS, market it, and importantly, also provide you with the experienced legal counsel you need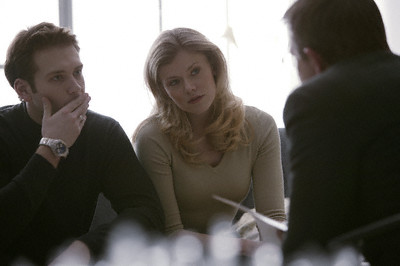 when doing a short sale or facing a foreclosure - at no cost to you. Having expert legal counsel on your side often means avoiding legal repercussions and problems later. Please visit ShortSaleLegalService.com or see below for more information.

A short sale occurs when a house is sold for less than is owed on the property. One of the main goals of a short sale is to actually PREVENT a foreclosure. Another important objective of a short sale should be to PREVENT a deficiency judgment.
IS AN ATTORNEY REALLY NECESSARY?

Definitely, yes. We believe it's imperative when doing a short sale to have skilled legal counsel represent you, since in most states the lender can pursue a deficiency judgment years later. At Short Sale Legal Service, we include an attorney that will work diligently on your behalf, to negotiate with your lender(s) to eliminate any rights to collect a deficiency after the sale of the property.

REALTORS and other so-called "short sale experts" are
not
attorneys, and are not equipped to accomplish this.
Short Sale Legal Service
No Fees

. We are compensated 100 % by the lender.



We'll list the house on your local MLS(s

). Your house is listed at a competitive price to bring an offer. If a sheriff's sale date is very close, your attorney will negotiate to postpone the sale date.



Attorney writes a cease & desist letter to your lender(s

). This is done to stop any harassing phone calls/letters demanding payment.



Consultation with your attorney

. Once an offer is received, your consultation is set up so you can get accurate answers, guidance and advice. You'll find out what to do, what not to do and what's going to happen next.



All processing & negotiations are completed to achieve approval

. The attorneys and short sale negotiators work tirelessly from "offer" through "close," and have an enviable record of achieving success.



Thorough review of, and consultation regarding lender's written approval

. After determining that all negotiated aspects are accurately represented in the approval, your attorney will discuss and go over it with you.



Your attorney examines your entire closing package

.

A final check to verify legal accuracy, to make sure there are no surprises and that everything is exactly as it was negotiated.
* Legal counsel is included only for short sales.


Fill out the form below, or call 248-626-0011 if you are thinking of selling your property and want a free consultation.